Fall, one of the coziest seasons, has arrived. A time, when the nights are cooler, days are shorter, clothes are comfier, leaves are crispier, smell of the candle is more intense and leisure is more homelike. Autumn is a season not only of changing colors, but also of changing moods. Ciao, rooftop bars and picknicks, hello Netflix, fireplaces, pumpkin pies, and lots of tea.
---
Autumn is a season full of different patterns, but let´s talk about autumn leisure wear.
---
We, at Orilabo Project, compiled our own list with 5 key points, which will make your autumn comfy and stylish at the same time: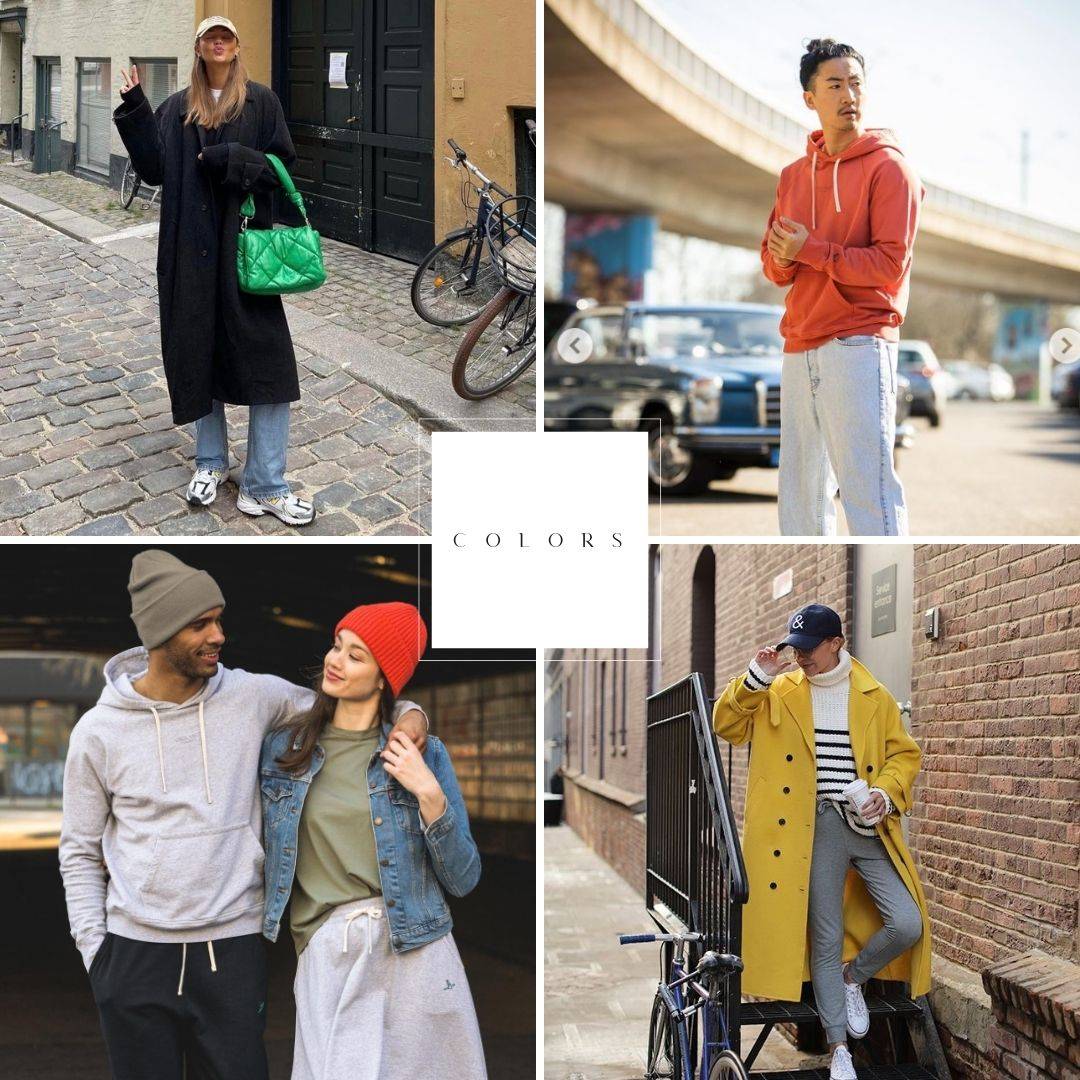 1. Don´t be afraid of colors
Who said that colors are just for summer season? Autumn does not mean directly dark-orange, brown or purple palette. Knit pullovers and cashmere sweaters can be also pink, green, yellow and even rainbow, the only fact, that maters, is how you feel today. Don´t limit yourself with classy fall outfits - experiment, use colors, different materials, cuts and silhouettes. Find your own autumn style!
Where to buy: Orilabo Coral Hoodie
---
2. Scarf as a key element
Autumn is known for its cool weather and rainy days, therefore for most people comfort comes before style. But, why don´t do both?­­ With such simple accessory as scarf, is easy to achieve. In the time of various designs, colors, forms, where everyone will find something for himself. Be wild and apply the first point of the list – use colors. Just style your simple monochrome outfit with bright green scarf, which is bigger than a blanket and do not worry about cold!
Where to buy: Acne Studio Scarf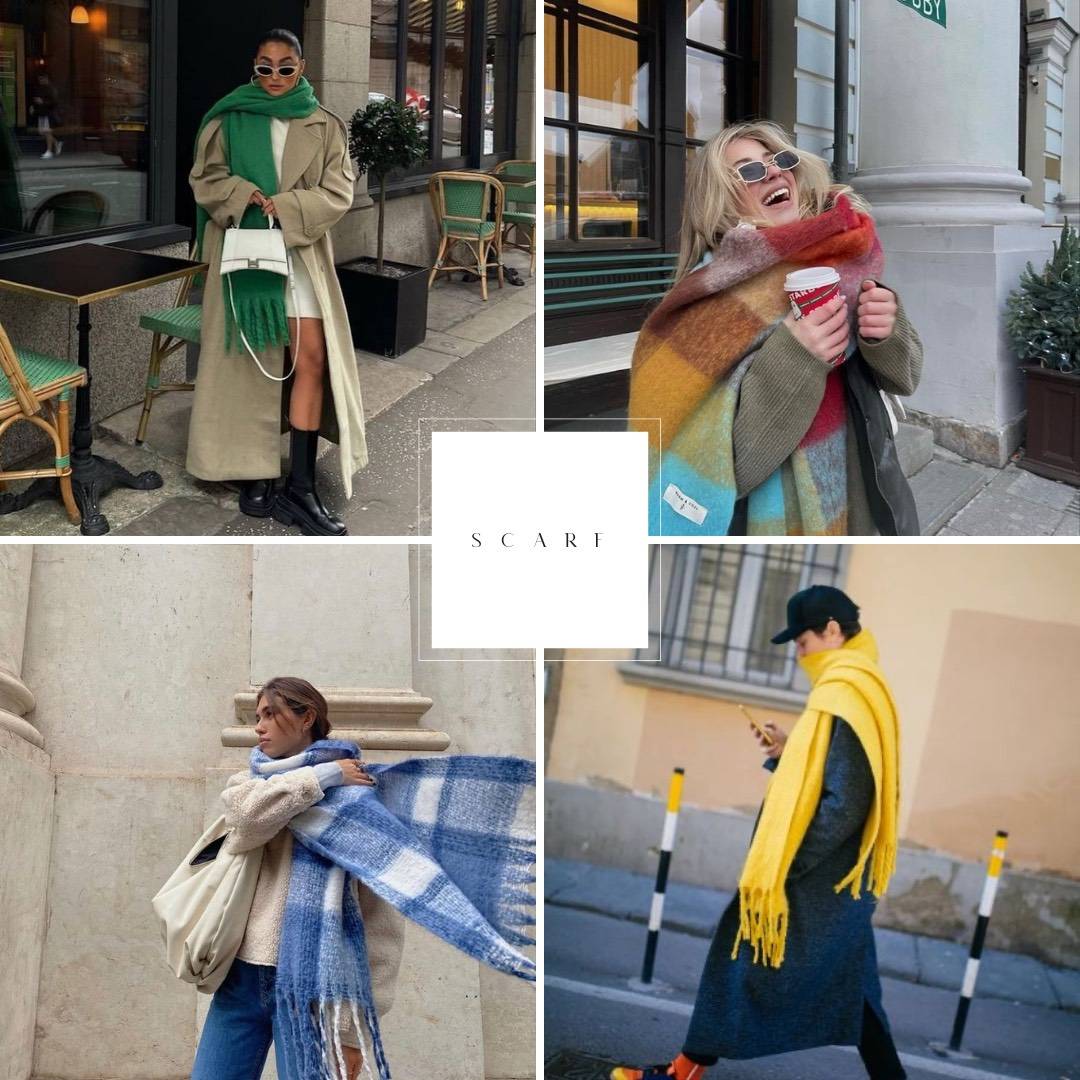 ---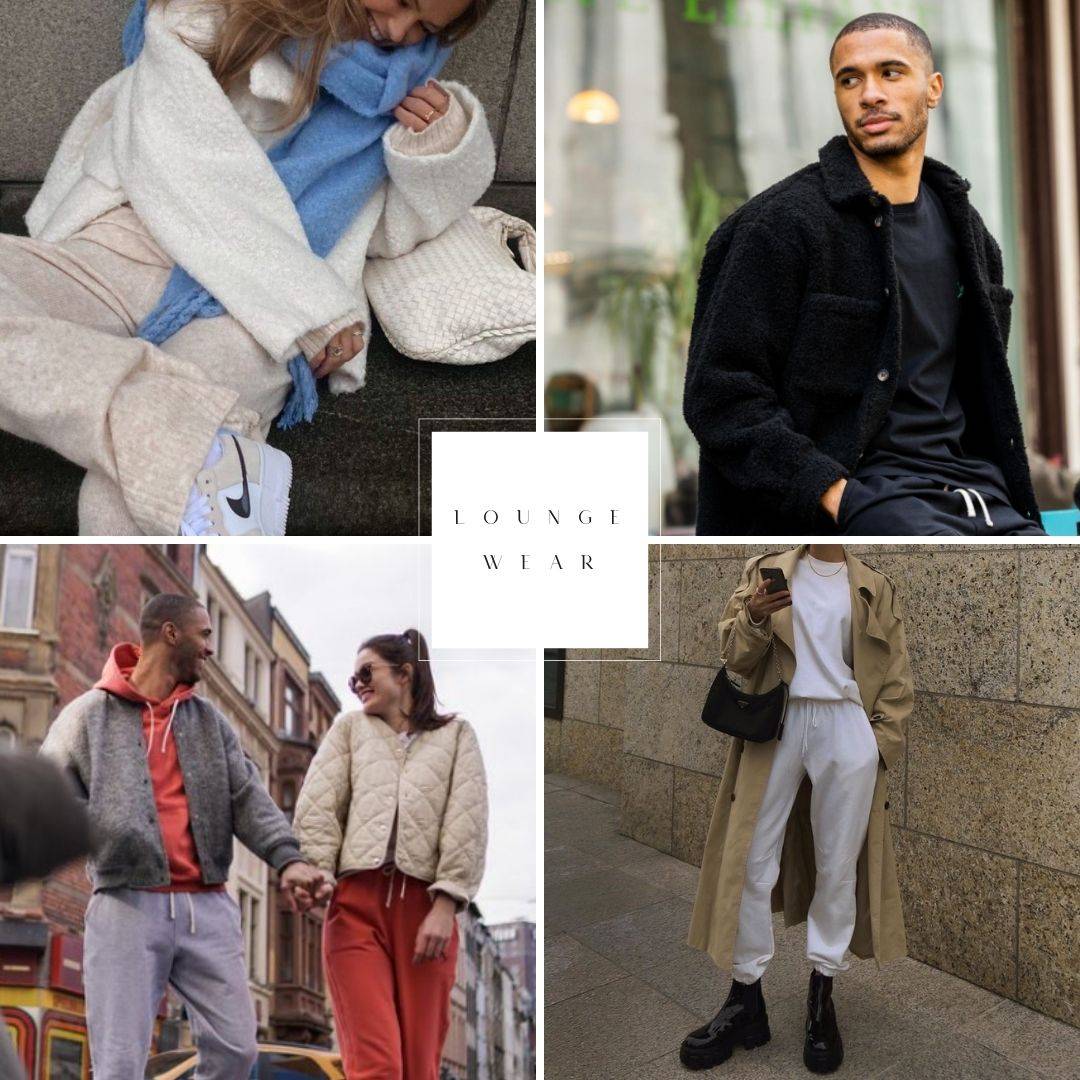 3. The importance of Lounge Wear
Don´t underestimate the importance of home lounge wear. Believe us, if you pick quality, soft, and comfortable clothes to wear at home, it gives you completely different feeling. You feel more secure, your body relaxes, your skin breathes and home activities become more pleasant. It is one of that "self-care" moments. Just put on your favorite hoodie and sweatpants and enjoy!
P.S. Even if someone spontaneously call and ask you out for a coffee date, just put plaid jacket, boots and scarf on, and voila - your stylish and comfy look is ready.
Where to buy: Orilabo Grey Crewneck
---
4. The Power of Accessoires
Do you know what differs(distinguishes) your look from other look – accessories! The golden rule of styling – if you don´t use accessories, you are not styling. Accessories are small details, which make your style unique. And autumn wardrobe is not an exception! So, just save some new stylish boots, bags, hats and jewelry in your Wishlist! Need some inspiration? – Open Pinterest or Lookbook of your favorite designers or trendsetters.
Where to buy: Cognac Brown Bag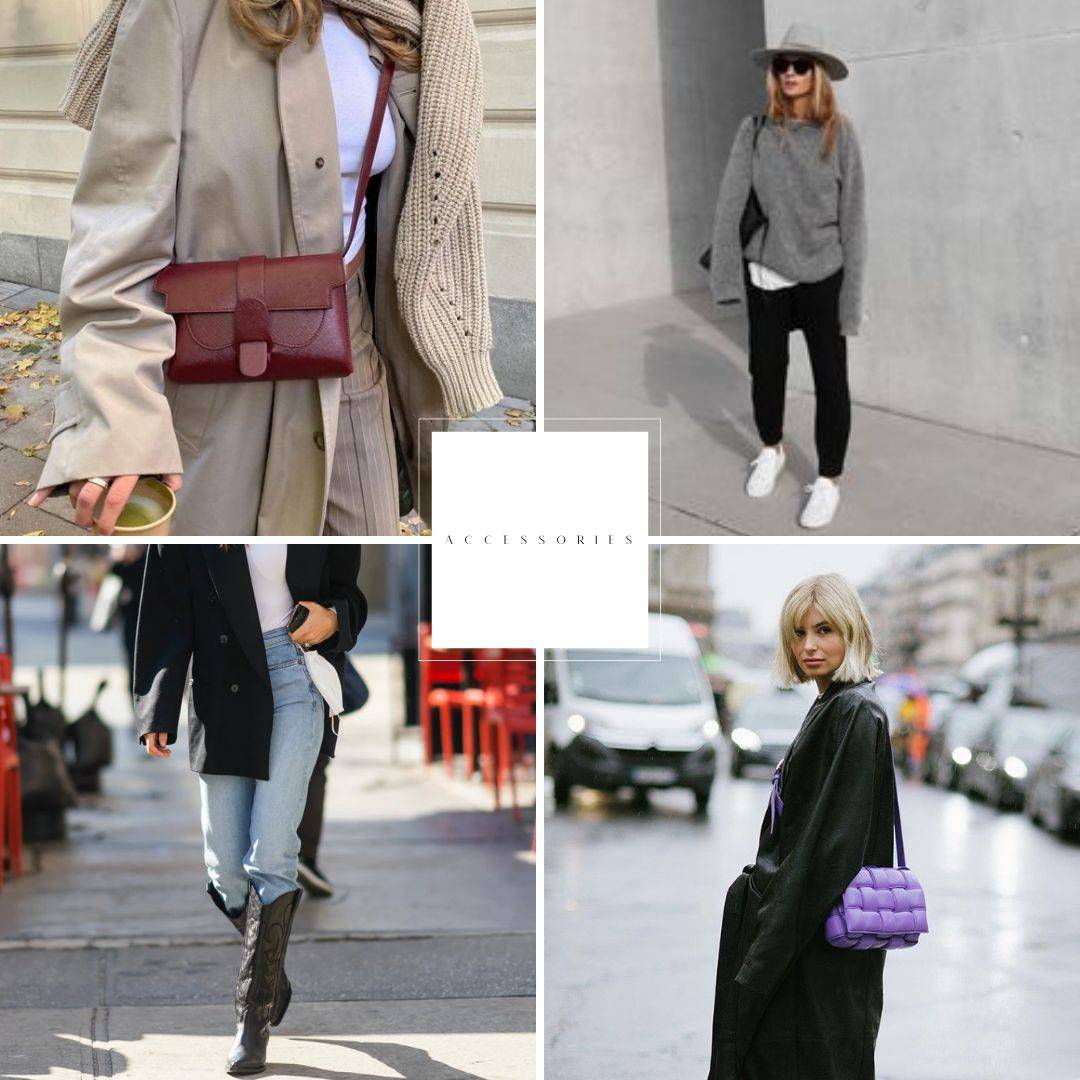 ---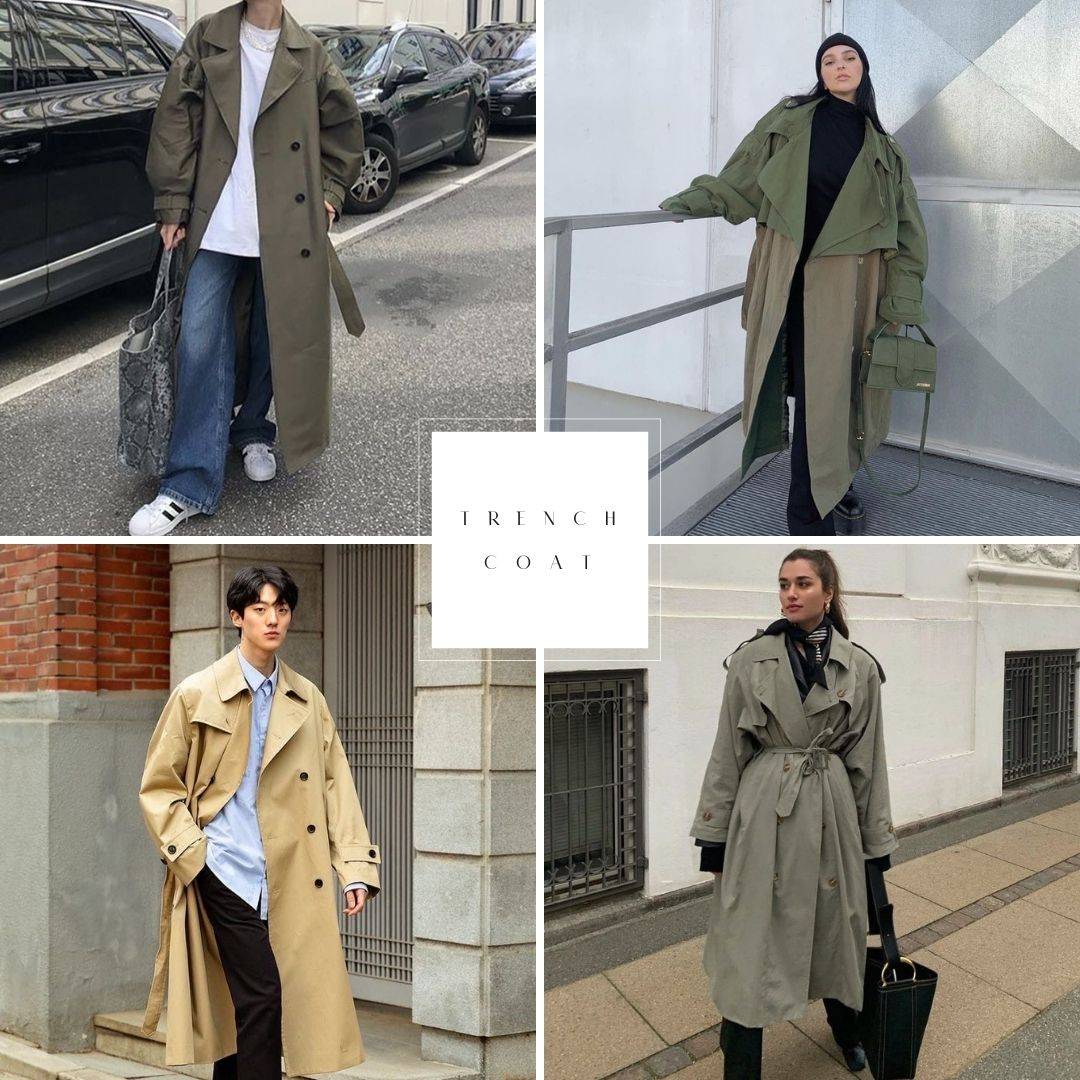 5. Trench coat 2-in-1
Every season has its own key piece. Summer has cute printed maxi dress, winter – downy winter jacket, and in the fall season – it is a trench coat. Trench coat is a basic that should be in every wardrobe. Oversized, classy, short, long, asymmetrical, two-colored and this list is endless. A wonderful advantage of this piece is that it could be styled almost with everything – knit dress and botforts or lounge wear and boots, in both cases stylish and comfy.
Where to buy: Arket Short Trench Coat